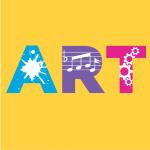 Thu, 10/01/2015 - 11:00am
OCTOBER 1 The SESQUICENTENNIAL BLOCK pARTy kicks off with indoor and outdoor performances, featuring notable speakers; local, faculty and student artists, campus groups and a Farmer's Market. Most events are FREE unless otherwise noted with asterisk*. Events take place around Zoellner and at campus sites (see map).  For questions, contact Ticket Services via email or call 610-758-2787, ext 0.
Featured Events:
•   11AM-3PM Bethlehem Farmer's Market  Usually held at Campus Square (now the newly dedicated Farrington Square) the market relocates to outside Zoellner for one day only. Come to this special location and enjoy the best of the Lehigh Valley's fresh produce, lunch fare, baked goods, natural soaps and more. Live music in the afternoon!
•      4PM-       Academic Discovery Showcase 
See some of the Lehigh's best work on display throughout Zoellner, Rauch Business and the Innovation Labs in Wilbur Powerhouse.  Student, faculty and staff exhibit scientific research, historical documents, creative writing, visual and performance art, theory and practice across all disciplines.
• 7:30PM -      Notations: Brian Greene Baker Hall in Zoellner Arts Center 
A theoretical physicist, string theorist and Columbia University professor, Greene has become known to a wider audience through his books—The Elegant Universe, Icarus at the Edge of Time—and related PBS specials. He has appeared on The Big Bang Theory and in the films Frequency and The Last Mimzy.
• 9:00PM -     Vocalpalooza Student Talent Show in Tamerler Courtyard Outdoor Concert Pavilion next to Zoellner Arts Center.  A combination of a cappella and dance groups featuring The Melismatics, A Whole Step Up, The Lehigh Step Team, The Music Box and more. The show includes Steel City Sunrise.