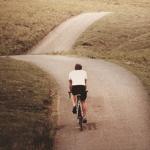 Baker Hall | Free; Open to the Public
MY ITALIAN SECRET: THE FORGOTTEN HEROES
Director Oren Jacoby
Executive Producer Joseph R. Perella '64
Discover the untold saga of Italians, including cycling hero Gino Bartali, who risked their lives rescuing Jews and other refugees fleeing the Nazis in World War II.  A panel discussion will follow the screening.
For more information, email initaly@lehigh.edu or call 610-758-6764. To see the trailer, visit myitaliansecret.com/trailer.
The event is supported by Lehigh University's Philip and Muriel Berman Center for Jewish Studies, Jewish Student Life, and the Catholic Campus Ministry.