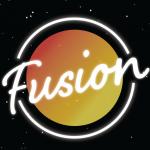 Free - no tickets required
F.U.S.I.O.N. (Fostering Unity Staged In One Night) is a multi-cultural event hosted by Asian Cultural Society, Black Students Union and the Global Union. FUSION is an event that hopes to help illustrate the vast cultural wealth Lehigh and its students have to offer. So many cultures tell their histories through dance and with events like FUSION, the Lehigh community is shown a part of these highly important histories on stage.
Performances by: LU Bhangra, Leela, Helius, Dancin', Belly Dancing, J.M. Entertainment, Tumbao, Lambda Theta Alpha Latin Sorority Inc., Mu Sigma Upsilon Sorority Inc., Phi Sigma Chi Multicultural Fraternity Inc., Bad Company, African Renaissance.