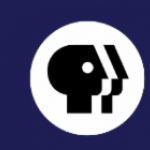 Wed, 12/30/2020 - 12:00pm
We're pleased to share this!  On December 9th, PBS presented a program of choral performances to lift spirits and delight audiences during the holiday season. Click on the link below to access PBS archives of that presentation which featured an interactive Q&A featuring three prominent conductors and directors, including Lehigh University's Steven Sametz, discussing the vibrant choral arts found in Northampton County. 
The event is available on the PBS39 website to watch anytime, pbs39.org/Screenings
This screening is a showcase of the best choral music that Northampton County has to offer. The piece features segments from
Lehigh University's Vespers
concert presented by the Lehigh University Choral Arts in historic Packer Memorial Chapel. It will also feature the
Moravian Choral Arts
department performing their Holiday Vespers.
As a special treat, the
Bach Choir of Bethlehem
will present a few holiday favorites as excerpts from their 2020 holiday concert. After the show, stay tuned for a panel discussion with the three people who have been crucial in the direction of choral arts in the Lehigh Valley for decades!
Stay with us for a live Q&A with special guests: 
 

Lehigh University Choral Arts
 

Moderator, Reporter, Lehigh Valley Public Media