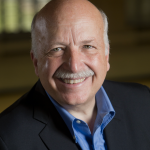 Thu, 02/24/2022 - 12:00pm
Virtual Event | FREE - No Registration Required
THE TULSA RACE MASSACRE
Causes, Cover-up, and the Continuing Fight for Justice
Scott Ellsworth is The New York Times bestselling author of The Secret Game, winner of the 2016 PEN/ESPN Award for Literary Sports Writing, and most recently the author of The Ground Breaking: An American City and Its Search for Justice about the Tulsa Race Massacre. He has written about American history for The New York Times, The Washington Post, and the Los Angeles Times. Formerly a historian at the Smithsonian Institution, he is also the author of The World Beneath Their Feet and Death in a Promised Land, his groundbreaking account of the 1921 Tulsa race massacre. Ellsworth lives in Ann Arbor, where he teaches in the Department of Afroamerican and African Studies at the University of Michigan.
This is an Office of Multicultural Affairs M-room Virtual Conversation. Click HERE to join via Zoom (no registration necessary). 
Presented by Lehigh University Creative Writing Program, Visiting Lecturers Committee and Zoellner Arts Center with support from an Anonymous Donor.
Learn more about the author: